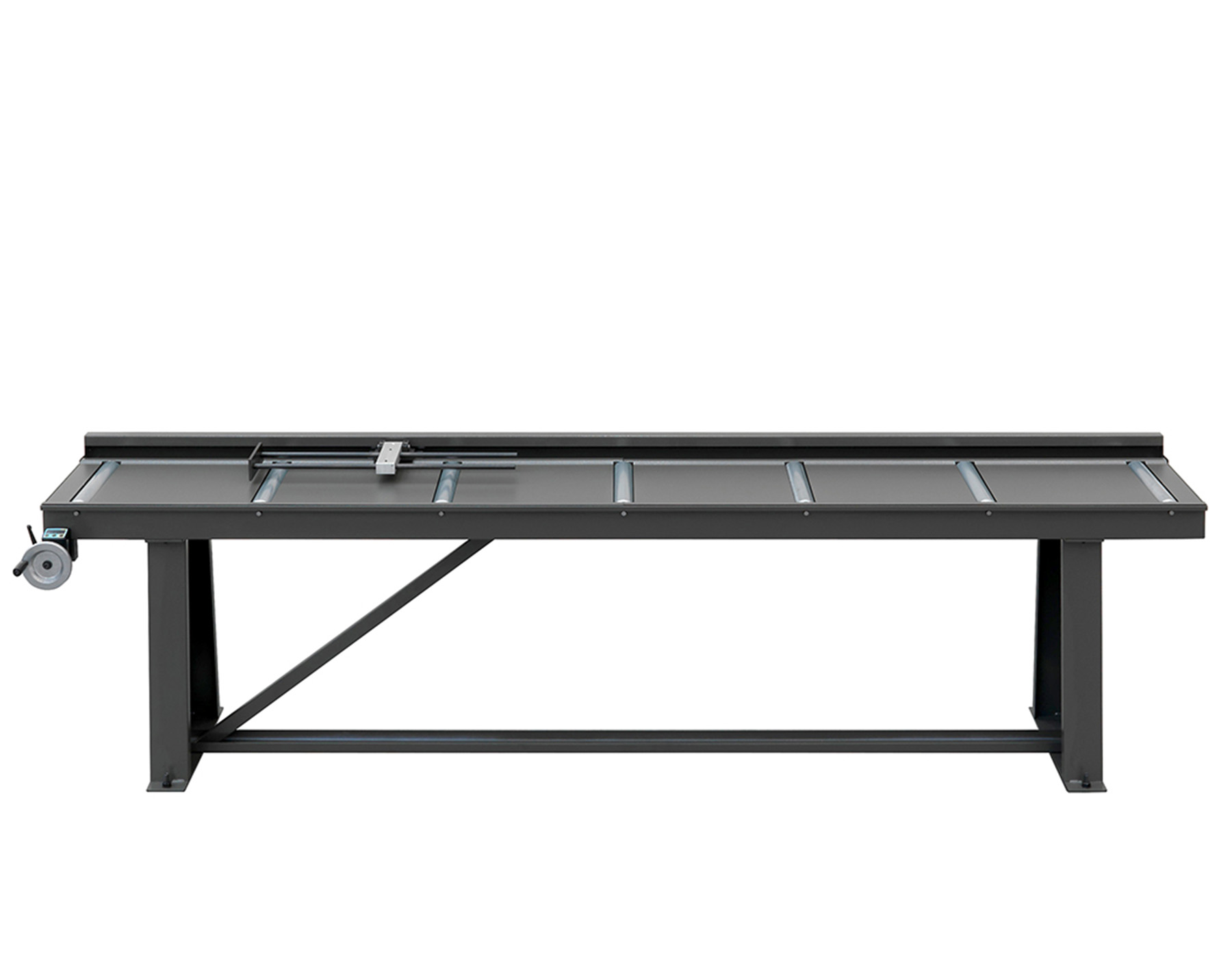 Ouput roller track with length stop at manual positioning through handwheel and digital readout.
FOR MANUAL AND SEMIAUTOMATIC BANDSAW MACHINES.
Load capacity: 300 kg/m.
Available in modules from 1 to 4 m.
Nominal reference length. E.g. RMT 3 V = effective carriage stroke 2800 mm. (200 mm enjoyable trough retractable length stop). Different lengths on request.