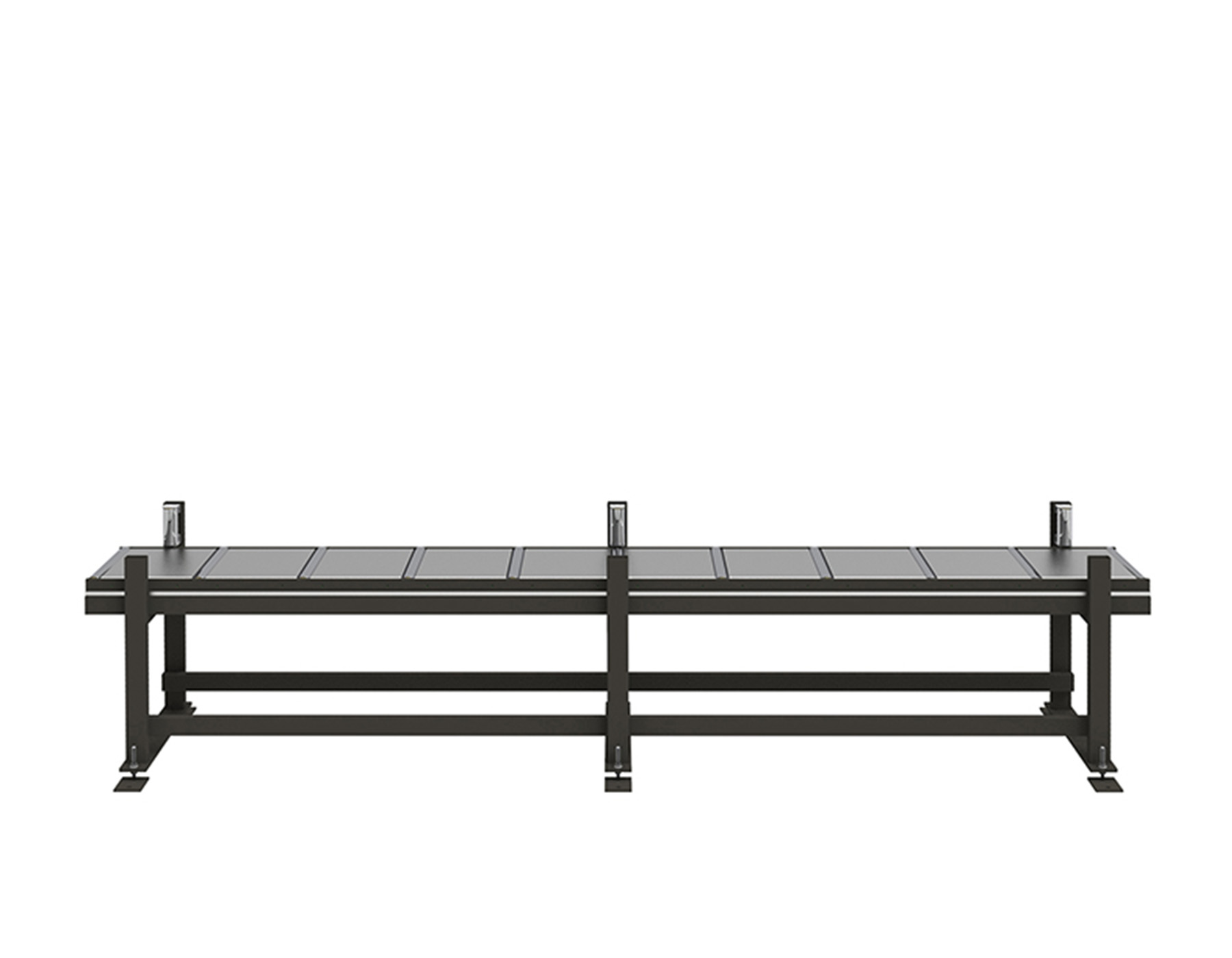 Output roller track with connection plate between rollers.
FOR MANUAL, SEMIAUTOMATIC AND AUTOMATIC BANDSAW MACHINES.
Load capacity: 1200 kg/m.
Available in modules from 1 to 6 m. Different lengths available on request.
Mod. 330-370-420 have the first 3 rollers Ø 41.5mm instead of Ø 58mm to avoid any feeding carriage cylinder interference.